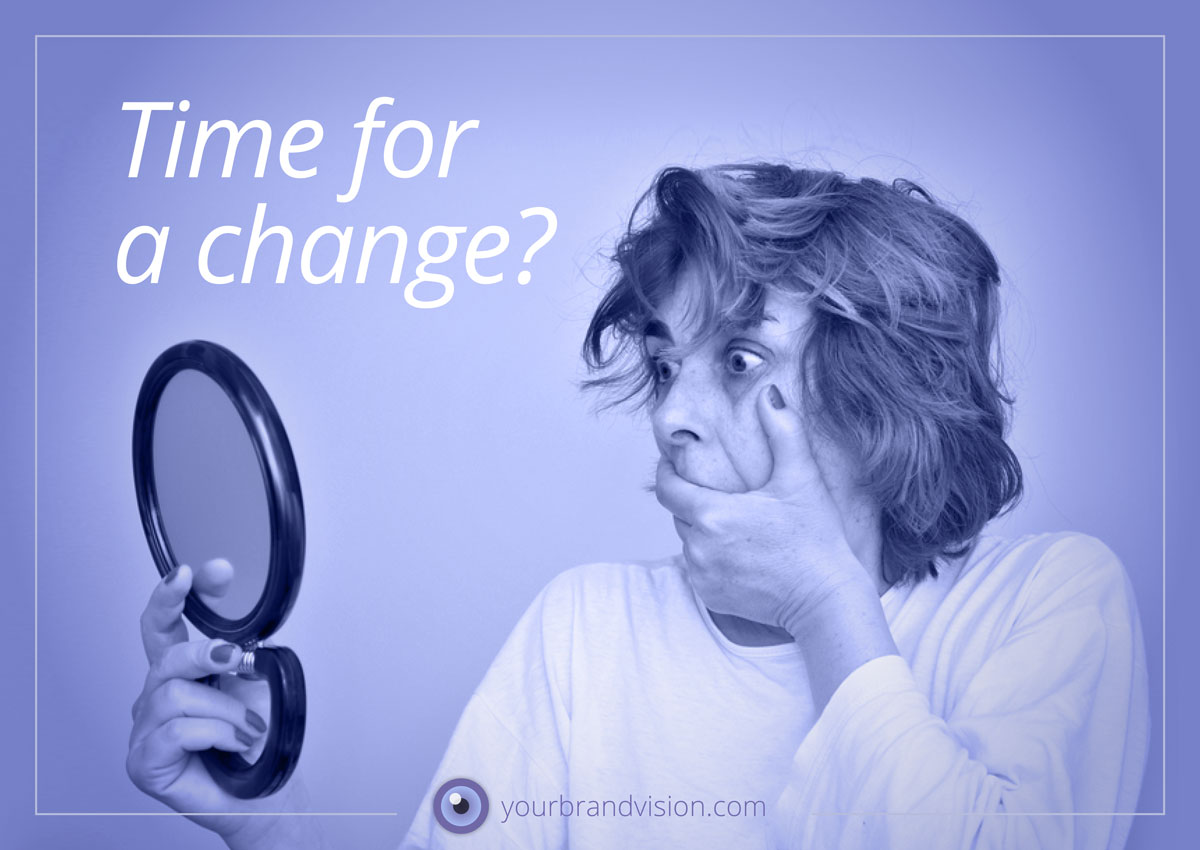 It is the season for New Year's resolutions, goals and visions for the New Year. To start off a new year gives inspiration and energy to do some changes; at least for a while.
People want to quit smoking, exercise and lose weight. Some are successful and see their goals and visions become reality. Many slide back into old habits when the everyday routines take their toll. It is hard to keep up the will for lasting change.
But when the results begin to SHOW it is somehow easier to find the motivation and energy to hang in there and establish new habits and standards. In other words: If you get happy every time you pass a mirror, it is not so hard to get yourself off to the gym.
Circumstances are very similar regarding our businesses. If what you see every time you have a look at your own website makes you grieve, feel ashamed and say to yourself: "I really have to do something about that thing very soon", it drains your energy and makes you lose speed and focus.
Oppositely, if you get the good "in-front-of-the-mirror" feeling when looking at your website, Facebook Page, brochure or business card, this has the same effect as when the mirror tells you that all your hours at the gym have started to pay off. You get happy and self-confident.
Being able to look at your own marketing materials with pride and joy gives you a mental head start, you gain speed and energy and are ready to meet with whoever it may be, because you are confident.
BEFORE & AFTER: I really don't like images that blink and change all by themselves, either in newsletters or on websites, but this time I'm making an exception to be able to show this illustration effectively: "Get a New Look with Visual Consistency". You should be able to get the point here even if the texts are in Norwegian?
An upgrade of your marketing materials does not require that you build muscles at the gym. But it does require that you take the time to find the authentic personality of your business, and build a visual profile that expresses it.
You don't have to do this alone. I would love to help you. Send me an e-mail on hanne@yourbrandvision.com and let us set up a chat to find out where you stand and what you need. It is a challenge to know where to start, if you want to work with the visual branding and graphic design for your business. Let's have a talk on Skype or telephone to see how I can help you, starting at the point you're at right now. I am curious about what you have to say. There is no cost for this call. Book a call by sending me an e-mail on: hanne@yourbrandvision.com