The start of a cookie journey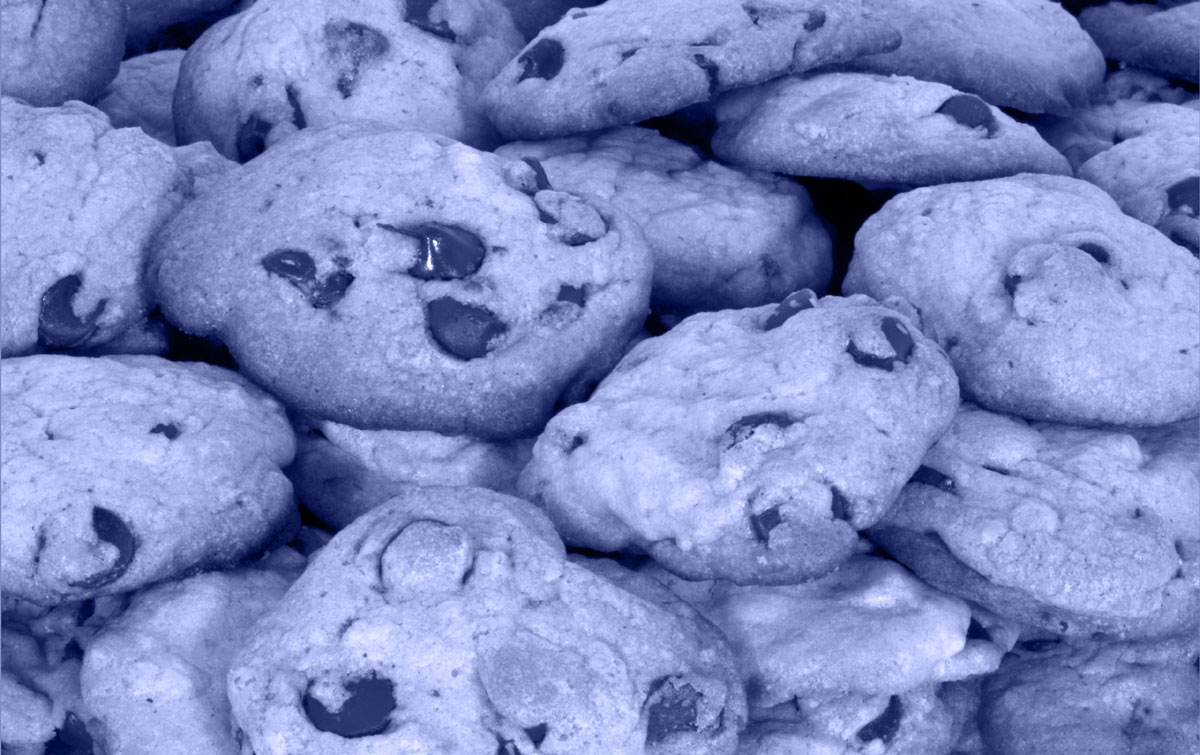 My sister Karoline is "word-famous" among our friends and family for her "Hadeland Cookies," a recipe she put together many years ago – inspired by the even more famous Maryland Cookies. We could not have a family celebration without these cookies, as they have become obligatory to us. 
My days as an active baker were over many years ago. Nevertheless, over the past few weeks, I have renewed my relationship with cookies of a different kind, but also obligatory, namely web cookies. These are tiny data files used temporarily by websites to collect and store information about a visitor to the website. Ever wonder why you are being bombarded by advertisements for a particular product after searching the internet for it? Thank cookies. 
You have undoubtedly been met by irritating "cookie banners" that pop up on websites and require you to answer if you consent to "all" or "this" or "that" cookie type. Then you try to move past this banner ASAP because you want to see the content on the website and not spend time reading anyone's "cookie policy"? 
These banners have increased rapidly in number and size since the General Data Protection Regulation, GDPR, was introduced on May 25th, 2018. GDPR is a regulation in EU law on data protection and privacy in the European Union and the European Economic Area. The GDPR is an important component of EU privacy law. In other words, it is a law that aims to protect all of us against the misuse of our personal information. Well and good! 
Practically, however, the GDPR can be perceived as a big PARADOX to both website owners and visitors, because it imposes consent to be given in ways that may be experienced as meaningless and hinder visitors from enjoying the content of a website in the manner they have previously been used to. For instance, going from watching YouTube videos without further ado to now having to consent to marketing cookies to be able to do so. 
Website owners are hesitant to ask for consent in mandatory ways because they fear that their visitors will leave in irritation over all the fuzz about consent and cookies. 
After starting my cookie journey this summer, I have understood that the GDPR and cookies are fields in which most people don't know enough. Businesses do not have sufficient knowledge or guidance to make their websites legally compliant. Most web designers hate the legislation and are trying to get away with easy solutions. 
Notwithstanding, the law is there and will be enforced. As a curiosity, it can be mentioned that Google has the record of 50 million EUROS in fines.  
To me, it seems like the big challenge with GDPR is to make both website owners and their visitors understand that collecting consent in ways compliant with the law is something that is being done to protect the visitors, not scare them off. 
My newly evoked interest in the very technical (to say the least) topic of cookies has taken the right side of my brain with astonishment and surprise, as it is used to dominating my interests. Nevertheless, I find the field very exciting and fascinating and feel like Sherlock Holmes in my chase of "unclassified cookies" and even less explainable things.  
One does not, however, climb Mount Everest without sherpas, and I would not even have found my way even to the cookie base camp without the support of my contact in Cookie Information. This is a consent management platform of Danish origin, whose approach to the GDPR and Cookies is in NO way "easy." I have signed up as a partner with them; this will secure that the consent solution for my own websites (and those of my clients) will be strictly legally compliant with GDPR.  
Are you thinking of having a website created or giving the old one a face-lift? Let's have a chat about websites because there are so many things you need to think about before going ahead with it!