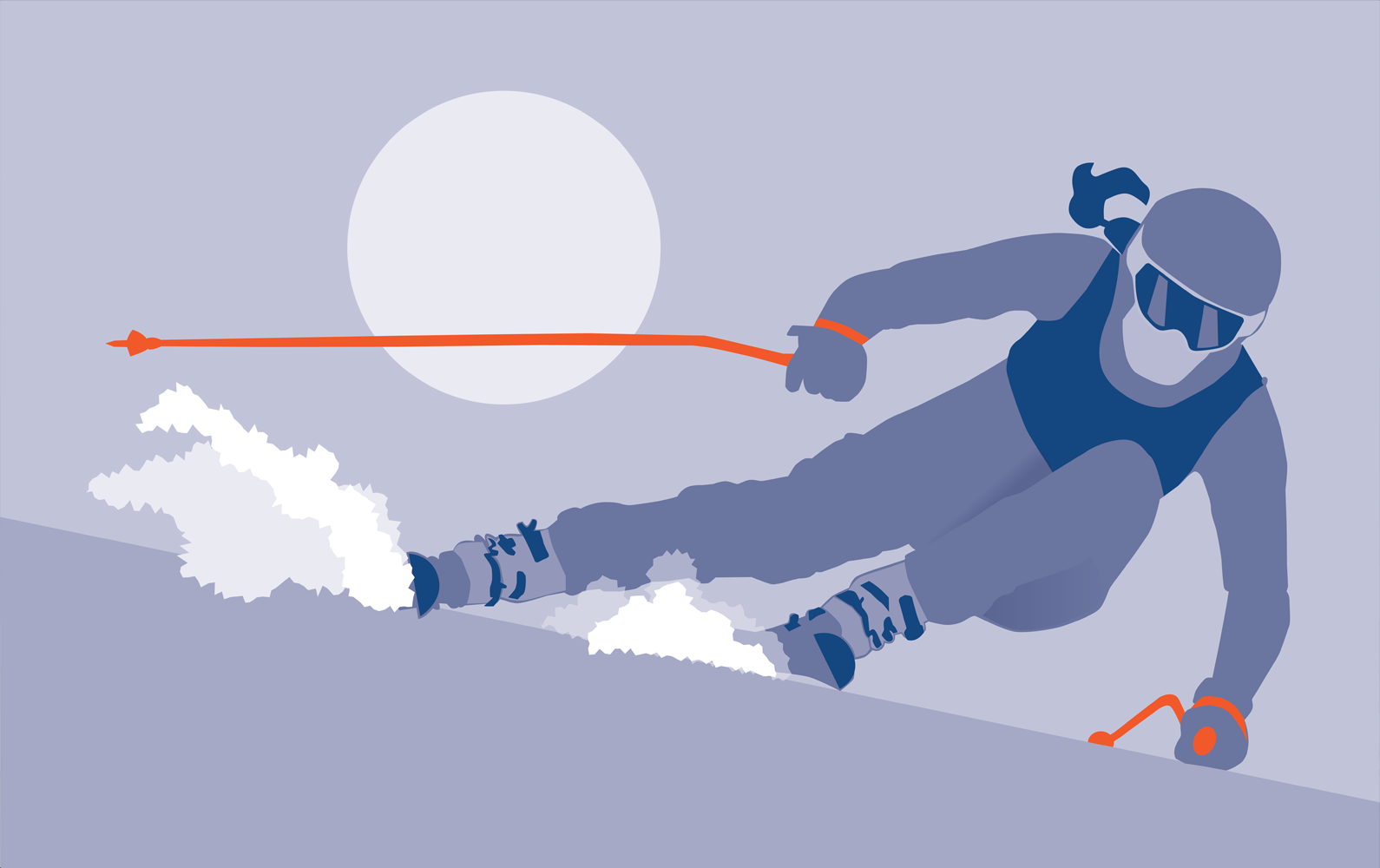 I fell in vectorlove
Why would you use vector illustrations? And what the heck is a vector, anyway? 
There are two ways of making art on a computer; with pixels and with vectors:
Pixel-based artwork is built from tiny square points called pixels. If a pixel artwork is scaled over its limit, the motif of the artwork will have ragged edges; we say that the image looks "pixelated". 
Vectors are a way of telling the computer what to display within a vector path. This method is independent of resolution, which means that vector graphics can be scaled endlessly without losing their sharpness. This is the preferred way to create logos and icons, and it is also well suited for creating illustrations.
Because of how they are made, vector graphics tend to have a simplified look, focusing on the main attributes of a motif. They lend themselves well to abstraction and the design principle of "less is more." They are relatively quick to draw (when you get the hang of it) and can work with just a few colors, which can be your brand colors. 
Consequently, you can have a set of unique, custom-made illustrations made and will not have to fear that the next competitor in your field has chosen the same illustrations you have from an image stock base. You will have your very own vector imagery to front your brand and be part of your visual language. Vector graphics can be used in ads, on websites, on book covers, in social media images and headers, as well as on postcards and signs, among other places. Vector graphics are becoming increasingly popular.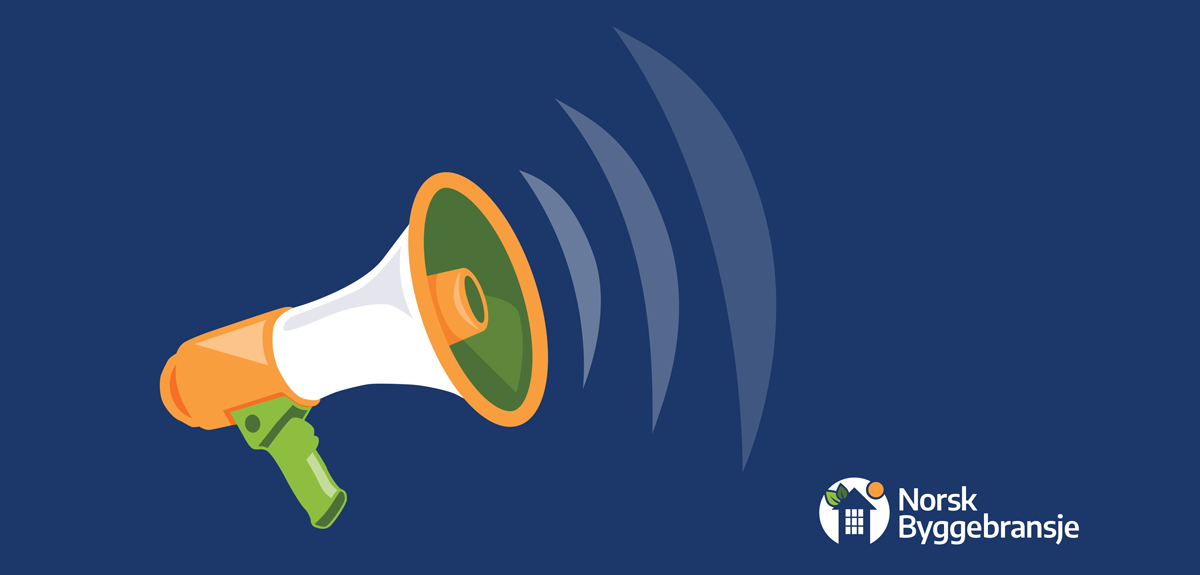 Recently, I created this megaphone for a long-time client. After searching high and low for the "perfect" image for an ad, I suggested we create a vector illustration in the brand colors of the business. The immediate feedback was all excitement and a wish for "more like this."
Vector-based illustrations have to be created in a digital drawing software that supports vectors. My choice is Adobe Illustrator; which was the first software I came to learn after I transitioned from a musician to a graphic designer. From the first meeting with Adobe Illustrator, I fell in #vectorlove. I started creating and have not stopped.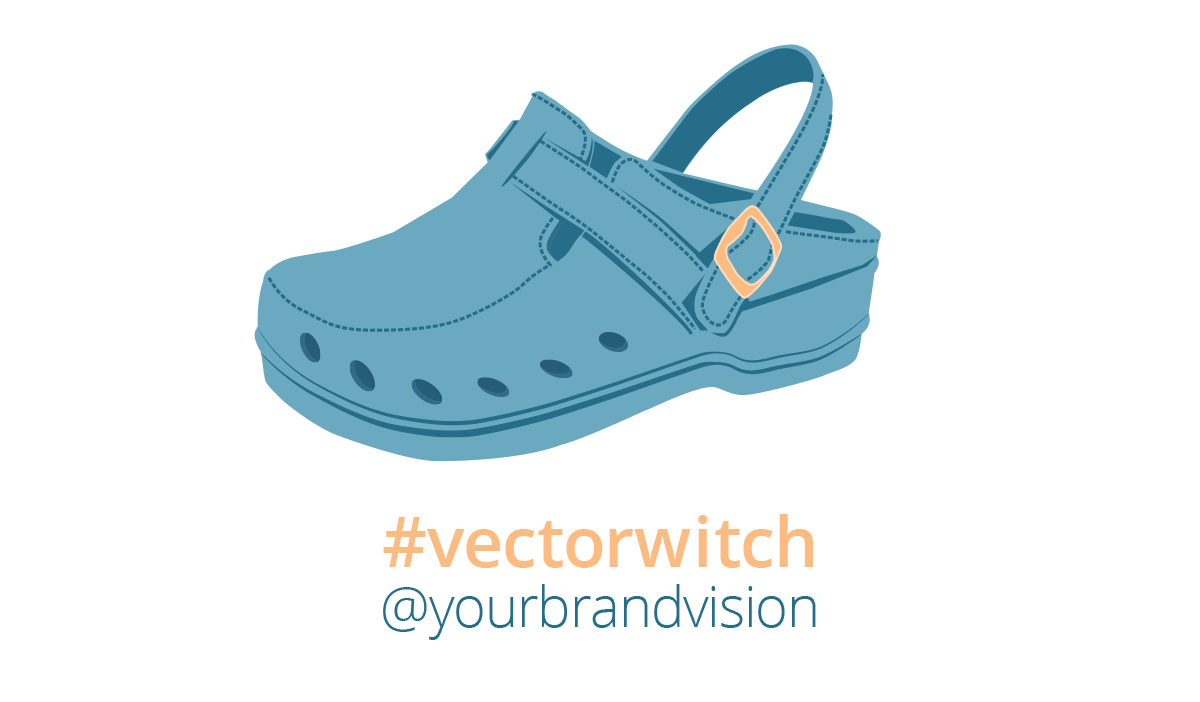 I have decided to showcase some of my creations. Under the hashtag #vectorwitch on Instagram, I will start posting vector illustrations that have been made over many years. Old and new. From my professional and private life. Please follow #vectorwitch on Instagram to see the diversity of this kind of artwork. 
Have you ever searched in vain on stock-image bases for a series of icons or illustrations for your brand and given up because it is hard to find exactly what you need and in your brand colors? 
Lets us have a chat and make a plan for creating just what you need.