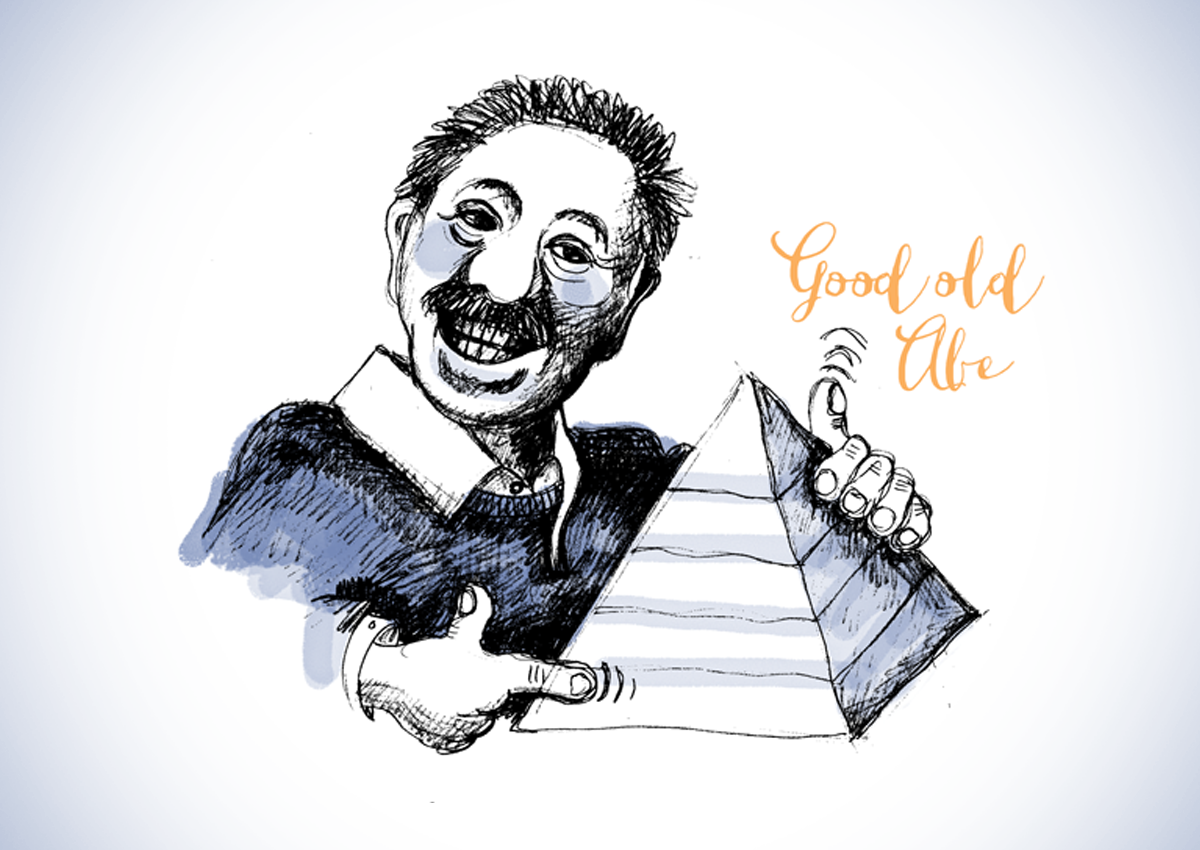 Be recognized with illustrations!
Visual content is getting increasingly important on the web and in social media. We are chasing images, trying to avoid the most expensive stock photo providers. The problem with these, no matter if they are "free" or not, is that everybody has access to the same images.
You may wonder if that is a problem, since there are certainly millions of images, and it is.
However, we tend to choose the same images, or at least the same type of images. The same models are everywhere. There are some models which I have seen in all kinds of professions; everything from medical doctors to plumbers.
It is not fun if the dentist across the hall has an image of the same woman on their website as you have, – as an accountant. I always recommend "homemade" images. Have photos taken of the people, the places and the things that your communication is all about. Then you will automatically avoid the "American" flavor of the stock photos that you don't want if you are located elsewhere. Another way of being authentic in your images is to have your own illustrations. Even then, I don't mean the illustrations that you buy from the same stock photo providers, but illustrations that are made especially for your business, by someone who knows it well.
Illustrations can enhance your visual communication on the web, in Social Media and in Power Point presentations. They are exclusively yours, represent your business only and provide great recognition.
Illustrations are mostly drawings of some kind. One of the benefits of drawings is that they can show a concept or point much easier than a photo. Why? Because in drawings we can amplify and simplify to a great extent without anyone finding it "weird". We are used to cartoons from a young age. A drawing can make it easier to understand an abstract concept like a process, method or system that you teach or sell.
When I say drawings, I don't mean just things that has been done with an old fashioned pencil, but every kind of creative hybrid that can be created on a Mac. From simple line sketches to detailed infographics.
There are thousands of different styles of illustrations. Choose a style (together with your designer or illustrator) that suits your business and keep to this style for visual consistency. Drawings can always be made in your brand colors, making them even more yours. Someone who has really grasped the value of using illustrations is YOAST. They are world leading in SEO (Search Engine Optimization), a very left brainish field of expertise that most people find somewhat heavy to digest. YOAST uses visuals means to compensate for this. Their website is sparkling with colors and the the pages are populated with colorful and luxuriant illustrations in real "Yoast Style". How do they manage this? Yoast has their own illustrator, Erwin Brouwer.
In this blogpost, you will find different kinds of illustrations that I have made for clients or for my own use. If you want to have a chat about branded illustrations or any other important part of your visual branding, send me an e-mail at  hanne@yourbrandvision.com It is a challenge to know where to start, if you want to work with the visual branding and graphic design for your business. Let's have a talk on Skype or telephone to see how I can help you, starting at the point you're at right now. I am curious about what you have to say. There is no cost for this call. Book a call by sending me an e-mail on: hanne@yourbrandvision.com