LOGO FOR SVARTAAS LANDBRUKSTJENESTER
The sons of my landlords have their own business offering services to farmers.
This summer I made logo for them. After strolling daily in the tractor paths around my house,
the idea came easily. Soon I hope to bring some photos of the T-shirts with the boys IN THEM.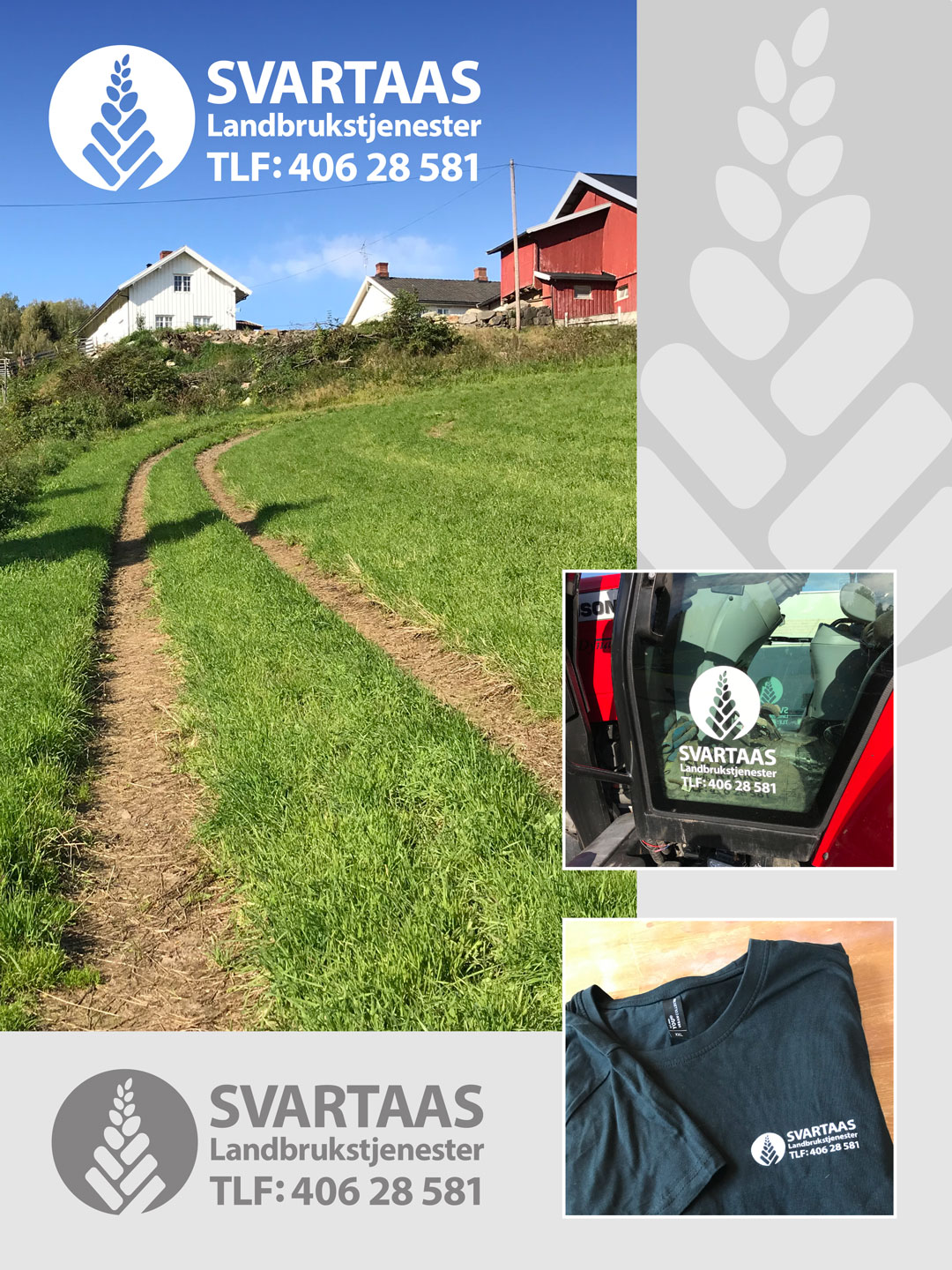 SCHEDULE A VIRTUAL COFFEE DATE WITH HANNE
If you don't know what choice is right for you, or want to discuss your needs regarding branding and graphic design, let's have a talk!