THE VISUAL EXPRESSION OF YOUR BUSINESS STARTS WITH YOUR LOGO DESIGN
"With a Great Logo Comes Great Confidence"
Inside I Reveal the Design Process Top Business Owners Are Using
to Get a Logo You Truly Love & Can Be Proud Of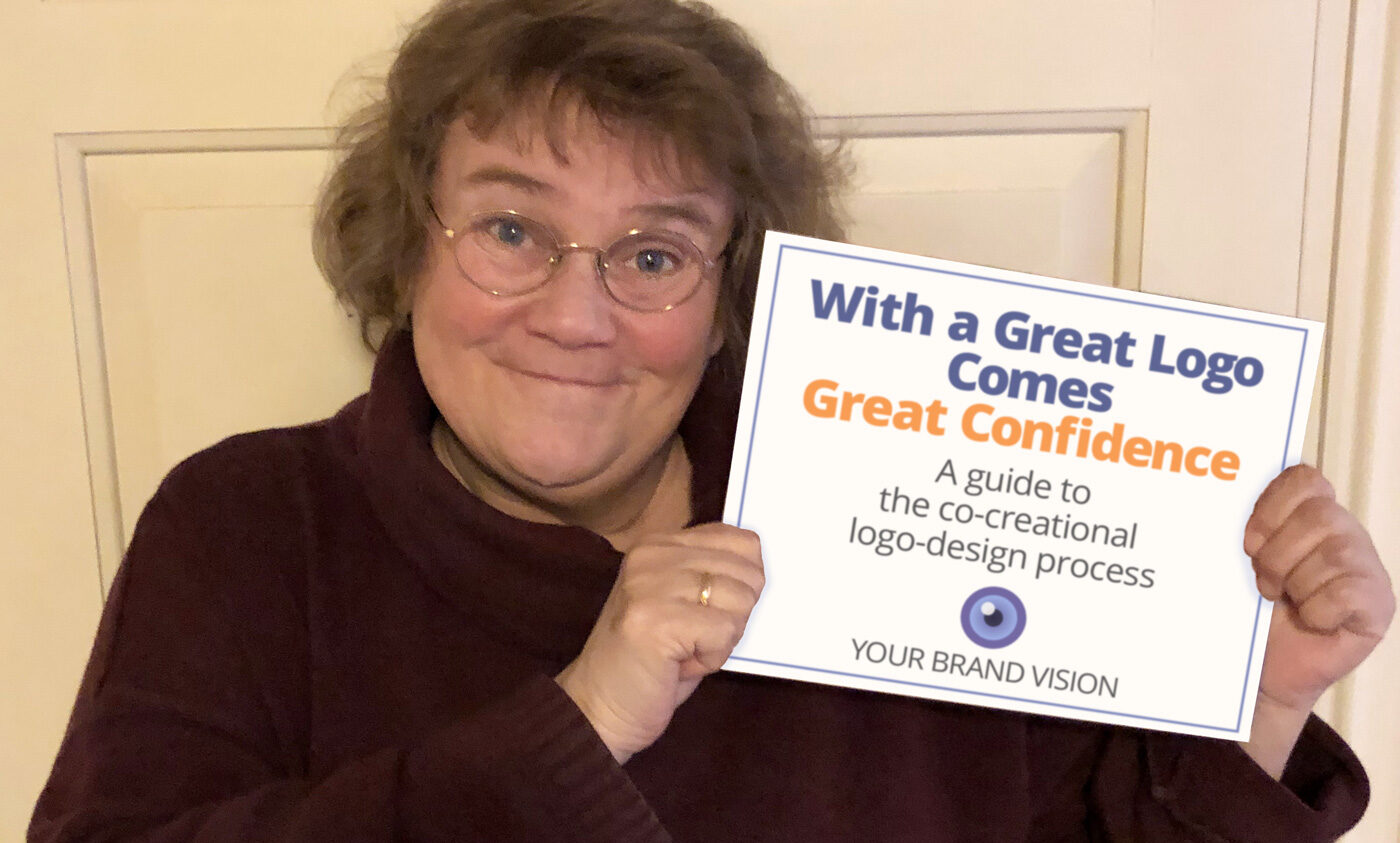 Have you been struggling for years to acquire a logo
that makes you happy and proud?
Have you felt logo-shame and embarrassment with your logo,
even if it was designed professionally?
Your logo should emerge from the unique personality, values,
and vision of your business.
It's not something a graphic designer comes up with
from their creativity alone.
Throughout the logo design process, the collaboration between the designer and you,as the soon-to-be logo owner, is crucial.
It has to be a co-creational process.
The process should feel exciting, educational, and enjoyable.
A good co-creational process brings renewed consciousness about your business. It secures solid ownership to your most important visual symbol, YOUR LOGO.
Have you considered having a logo designed for you, but shied away from it because you don't know what the creation process with the designer entails,
or you worry you'll get something back from a designer that you don't like?
IN THIS SHORT GUIDE I SHARE WITH YOU
• How to Prepare for working with a designer
• 5 Brand Exercises to get your ideas bubbling
• My 7-step Logo Process – from idea to full-fledged logo
• 3 Crucial Requirements for a logo in the modern digital age.