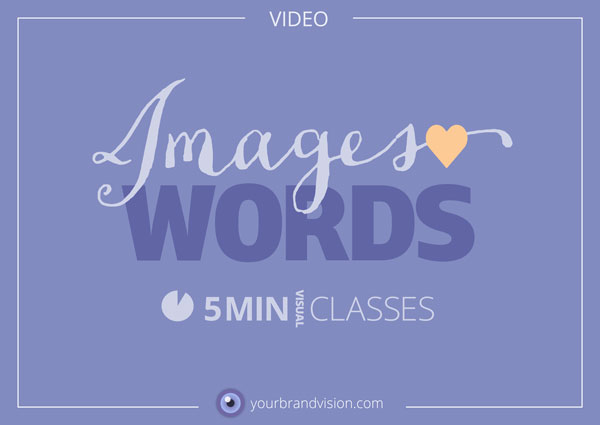 I am excited to present the first in a series of short instructional videos on matters concerning graphic design and visual branding. These will not be (much more than) 5 minutes in length, so you will have time to consume them. I know you have a tight schedule.
In this first video I want to share something with you about Images and Words. I love both, which I am sure you do too. Words and images can convey great messages when used separately. When used together to enhance a message, it can come across really strong.
We see a lot of expressions on Social Media where images and words are used together with the true intention of enhancing each other. I am sorry to say that often I see that they fight each other in stead, and as most fighters, they come out of the fight NOT looking their best, at all.
Let's see what what can be done about this. It is a challenge to know where to start, if you want to work with the visual branding and graphic design for your business. Let's have a talk on Skype or telephone to see how I can help you, starting at the point you're at right now. I am curious about what you have to say. There is no cost for this call. Book a call by sending me an e-mail on: hanne@yourbrandvision.com