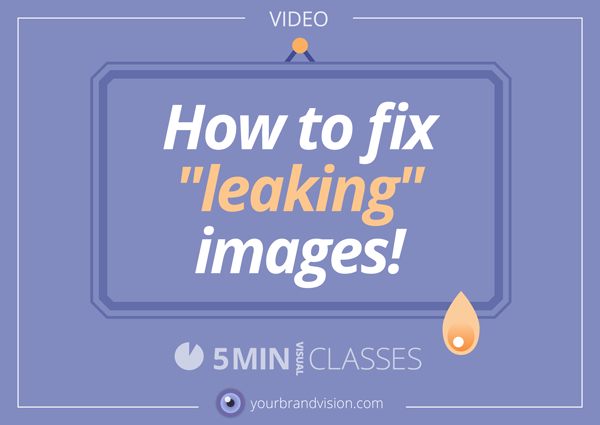 An image is worth more than a thousand words. We have heard it so often, and it is true. Images are an important part of your visual marketing. We use them everywhere and you will want to think about HOW. On web pages, brochures, social media and even on tiny business cards. How we use images can tell a lot about our businesses. Images can enhance a message, but they can also work against our best intentions.
We started to talk a lot about images in the previous episode of "5MIN VISUAL CLASSES" which I sent you in week 40. That was all about things you would want to think about when having new headshots taken for your marketing materials. If you haven't had the chance to watch it, you can do so here.  
In that video, we spoke about how an image when placed on a page, transforms from being "just another image" to take on the role as a graphic element on the page. A shape that needs to work together with texts, colors and other graphic elements. 
This goes for all kinds of images. They have 2 main functions. 
One is as visual information to the reader, and the other is as a graphic shape on the page, equal to texts, titles and for instance; a logo. 
We will look more into this in this episode. 
By the way: Did you know that images can leak? 
They can, and it is quite common that they do, which is not so good. 
We want to stop them from doing that and we will
look at how we can do it.
It is a challenge to know where to start, if you want to work with the visual branding and graphic design for your business. Let's have a talk on Skype or telephone to see how I can help you, starting at the point you're at right now. I am curious about what you have to say. There is no cost for this call. Book a call by sending me an e-mail on: hanne@yourbrandvision.com