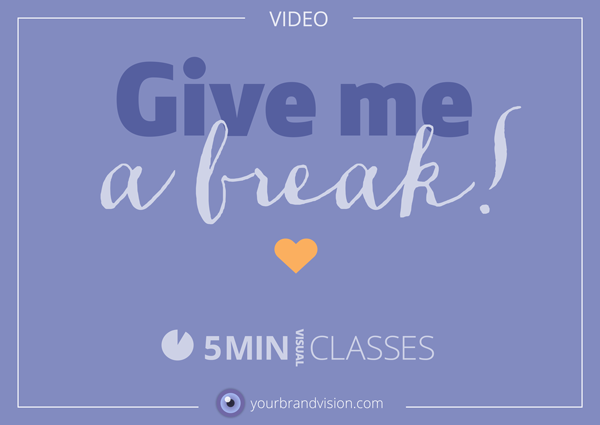 In today's video we are going to talk about breaks. I am sure you know the importance of taking breaks. They are important to your workflow. I will talk about line-breaks. They are important to your WORD FLOW. How you do your line-breaks is crucially important for how we receive your message.
This is all about about text design. You have perhaps not thought it necessary that text has to be designed? Can't we just write? Yes, in some kinds of text we can do that. For text in books or similar places, that is totally OK. We call this type of text; running text.

However, the text we usually apply in our marketing materials is NOT running text. What we use in our social media posts, on websites, in brochures and very importantly in Powerpoint presentations is display text, like the one you find in advertisements. Display text needs to be DESIGNED. We need to make some decisions on what to do to make it look its best!
In this class we focus on line-breaks and how they can be consciously applied to make visual expressions more balanced.
This video contains quite a lot of information. To help you remember it all, I have made a PDF for you with the most important points.
The PDF can be downloaded through the sign-up form to the right.
Good luck with your breaks!!
Watch the video here. It is a challenge to know where to start, if you want to work with the visual branding and graphic design for your business. Let's have a talk on Skype or telephone to see how I can help you, starting at the point you're at right now. I am curious about what you have to say. There is no cost for this call. You can book a call here.