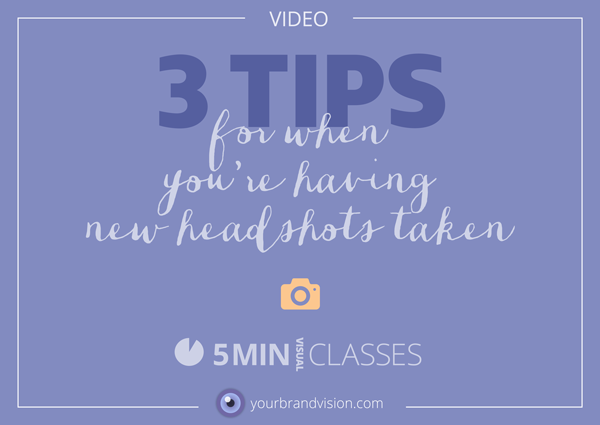 It is undoubtedly fall, at least at my latitude and many of you are certainly using your cameras actively, to capture beautiful colors and great experiences. This blog post will also concern itself  with photography, but of quite a different sort.
From time to time we need to have new professional images taken of ourselves to use on website, on social media and in other marketing materials.
Unless you are an expert model, I guess like most of us, you don't actually enjoy posing in front of a camera? If you follow the 3 tips that I share with you in the video this time, you can at least avoid some pitfalls and have better results.
What, you may wonder, can a graphic designer have to say about professional portrait photography? Isn't this the expert field of photographers, personal stylists and make-up artist. Sure.
However, when the final result of the photoshoot emerges, it transforms from being "just another image" to take on the role as a graphic element on the page (be it a webpage or other kind of pages). Here it has to work together with texts, colors and other graphic elements in the total layout.
In THIS moment, the image becomes very much the business of the graphic designer!
Take some time and look and listen to my 3 simple tips before you book (and pay for) the next photoshoot. Share the video with your photographer. You may save time, money and frustration.
Watch the video here. It is a challenge to know where to start, if you want to work with the visual branding and graphic design for your business. Let's have a talk on Skype or telephone to see how I can help you, starting at the point you're at right now. I am curious about what you have to say. There is no cost for this call. Book a call by sending me an e-mail on: hanne@yourbrandvision.com